Pages look wrong
From Lifeguide Wiki
Pages don't look right? This page explains why and how to fix them.
Font size is bigger in Authoring Tool
If your font size is bigger in the authoring tool, or lines of text are over-running, this is an indication that the text settings on your computer are set to over 100%.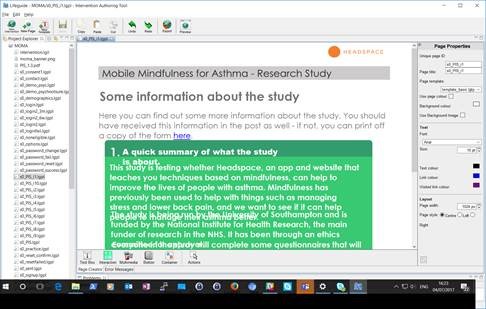 100% is the default setting, but is designated 'smaller' by Windows 8 and 10.
To check and change your font size:
Open the 'Display' menu on your computer by typing 'Control Panel' into the search.
Open 'Display'
Change the size to 'Smaller' or 100% (Recommended)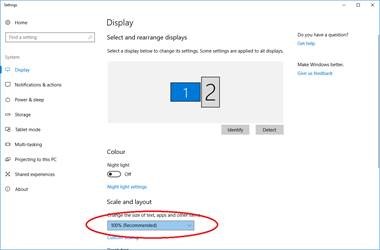 My Feedback items are not appearing
If there are any errors in your logic file, feedback items may not appear. Check and correct any errors listed under the Problems tab at the bottom of the authoring tool.

For larger interventions (or slower computers), the intervention won't preview correctly if you click Preview while it is still saving a file. Wait until the green "Building workspace" status bar at the bottom of the page has disappeared before previewing your intervention.

.
Second level bullet points are not visible
Please use multiple text boxes rather and indent them manually rather than using the text editor to add second level bullet points.