How to put in hyperlinks to external websites
From Lifeguide Wiki
To link to an external website from one of your pages follow these steps:
Enter the text you want to convert to a link, e.g. 'Click here to see a website about...'. This can be done in a normal text box.
Highlight this text in the 'textbox Properties' tool bar on the right hand side of the authoring tool.
Click Set Selected Text As...
A box will appear with four radio buttons. Select External link.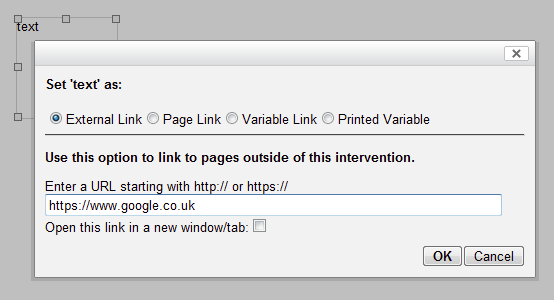 Enter a URL starting with http:// or https://
If you want the website to open in a new window or tab, click on the tickbox Open this link in a new window/tab
Click OK
Your link will turn blue and will be underlined. Be sure to test it regularly as some websites change their links.