How do I make a comment on an intervention?
From Lifeguide Wiki
How do I make a comment on an intervention?
Please note, you can only make comments on your own intervention or an intervention that someone has shared with you.
Select Play and Comment for the intervention that you wish to comment on: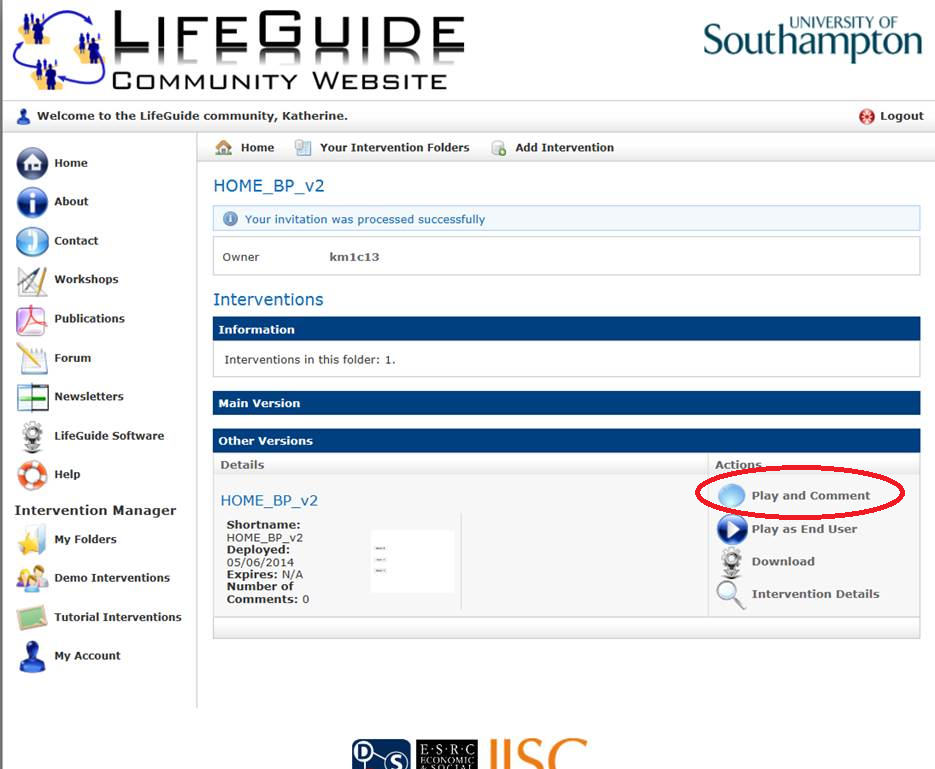 To make comments per page:
Use the buttons within the intervention to navigate through pages
When you reach a page you wish to comment on, write your message in the box provided
Click on the Save button.
Your message will appear in the Comments about this page list and anyone else who visits this page after you will be able to see the comments you have made and make any additional comments about the page.
There is no word limit for how long your comment can be or how many comments can be made on each page, making it an ideal function for collaborative design with other members of your team.
Posted comments can be edited or deleted by the author using the options above the comment.
To write general comments about an intervention, click on Intervention Details where you will be able to see the intervention's discussion board